Sir Peter Blake Marine Education and Recreation Centre can provide the perfect setting to hold your next conference or group challenge.

CONFERENCES
Wharenui – Gray and Garrett Hall
Perfect for larger groups – seats up to 120 people theatre style
AV facilities – in built speakers, data projector, screen, CD and DVD capabilities
Kitchenette – ideal for preparing light refreshments
1 accessible bathroom
Breathtaking views of Long Bay beach and the Hauraki Gulf
Sir Peter Blake Conference Room
Perfect for smaller groups - seats 25 people theatre style
AV facilities – in built speakers, data projector and screen
Separate kitchenette – ideal for preparing light refreshments
2 bathrooms
Small balcony with beautiful views over Long Bay beach
Please note that Sir Peter Blake MERC do not cater to celebrations such as birthdays.
For other milestone celebrations such as wedding anniversaries, please contact our office.

CORPORATE CUISINE

You are welcome to cater for your own residential programmes, however if you wish to bring a caterer on-site, please see our preferred caterer - Corporate Cuisine

Contact:
Karen Somervell
corporatecuisine@gmail.com
09 478 4309 or (64) 21 904 508 / Enquiries
JUST LIGHT AND SOUND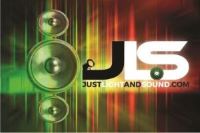 Just Light and Sound is an Auckland-based Company providing quality portable lighting and sound equipment for rental, at great rates! Specialising in easy to use, superior quality "plug & play" systems and equipment for all function requirements and special occasions. A voice at the back of the room, end of year celebration, we cater for all types of functions - Meetings | Trade Events | Parties | Weddings | Birthdays | Themed Events.

Offer a 10% discount for all equipment rented for any function at MERC.
Free delivery and pickup of equipment included (normally $40.00)
A further 10% of the rental fee will be donated back to MERC.
Contact: Just light and Sound
Ph: 021 154 0244
Email: info@justlightandsound.com
Website: www.justlightandsound.com
TEAM BUILDING ACTIVITIES
Whether you are looking to enhance trust, communication, leadership or you are just after a fun day out with your team, the qualified team at Sir Peter Blake MERC can tailor and deliver an engaging programme that meets your specific objectives.

MERCs programmes are mission-based and cover three main areas:
Moana Mission (water-based)
Teitei Mission (rope and harness-based)
Whenua Mission (land-based)
Make a booking enquiry